-Why did you choose carpentry as a profession?
– Shaun
Our family moved to a house in Kyoto when I was 11 or 12-years-old, but it was only half-finished, so my Dad said "let's build our house together!" Since then, I have been interested in creating things by myself. My parents still live in the house in Kameoka, Kyoto, but the rest of the family, my brother and sister, have since moved back to Melbourne.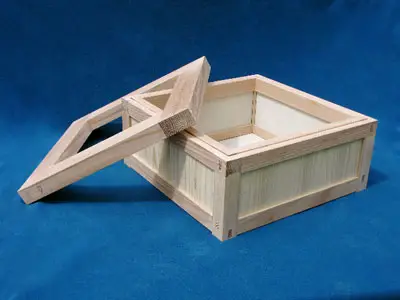 -How long did you work as a carpenter in Japan?
–Neil
We did construction-related work for 10 years. My father is, like many Australians, an avid D.I.Y'er, who built a house and also constructed a pool by himself. I think this influenced us to become carpenters. My older brother started working at a Japanese construction company near our house when he was 16-years-old, and I started working there soon afterwards. We only did Japanese-style construction there.
-What is the difference between Japanese and Australian construction?
–Neil
In Australia, specific roles are performed by professionals in that field. There is a framer for working on a frame, a designer works on interior decorating, and a professional for renovations, plastering and maintenance. In Japan however, a carpenter does almost all of these things by himself.
–Shaun
The more people get involved in a particular construction, the more expensive the project can end up. Also, I think it would be more difficult to create my personal vision the more people are involved. I tend to want to do everything by myself, so in this sense, the Japanese way of construction suits me.
-Neil
I think because property sizes are so big here in Australia, especially compared with ones in Japan, carpenter's tools are big too. While we use one big strong tree in Japan, people use a combination of several small trees here in Australia.
-Is there a "boss system" for carpenters' work in either Japan or Australia?
-Shaun
We were basically students when we were working in Japan, but the company was not very strict with a boss system. Our master carpenter used to work at a traditional Japanese company where they had a boss system, but he himself was not so strict about it at his own company (where we were working).
-Neil
In Australia, there is a schooling system and a licensing system. You can get a license to be a carpenter after you finish studying for 4 years at school. Once you get the license, you can work as a carpenter anywhere in Australia.
 



-What kind of business do you plan to do from now on?
–Neil
As much as I can, I'd like to do to put my experiences from Japan to use. My older brother has more experience in Japanese architecture than I do, and he is a skillful carpenter, so now he materializes what I design.
 


-Did you make a fanlight when you were working in Japan?
–Shaun
Yes I did, but it was not what I openly designed. Free designing is considered taboo in Japan; however, it is a cool thing in Australia.
– Neil
We do not stick to a "Japanese system." We can create Japanese-style things if a customer wants, but we don't make things only for Japanese people, and we want to make everything by ourselves. However, since we lived in Japan and had carpentry experience there, we are confident in understanding and making Japanese things like the fanlight if a customer requests it.
If people are interested in what we create and they want us to make something, we'd be happy to meet their needs and expectations. For example, we can make a room with a distinctly Japanese atmosphere, or a room featuring a window with a Japanese-style view.

– Neil
We don't know of many craftsmen who can work on Shoji (Japanese paper door), because people who trained in Australia don't understand the framework, even if we show them a picture. The benefit of growing up and working as carpenters in Japan means we are able to respond to any such requests and ideas quickly. We are currently making an irori fireplace, which has been commissioned by a teacher of Tea Ceremony.
I'd like to do things other than construction and work with tile, iron, and plastics. I am full of ideas and I'm sure that Shaun will support what I do.


Contact us regarding Japanese construction, furniture, and interior decorating.
Email : [email protected]