The second day of Governor Ohmura's visit to Victoria
English Japanese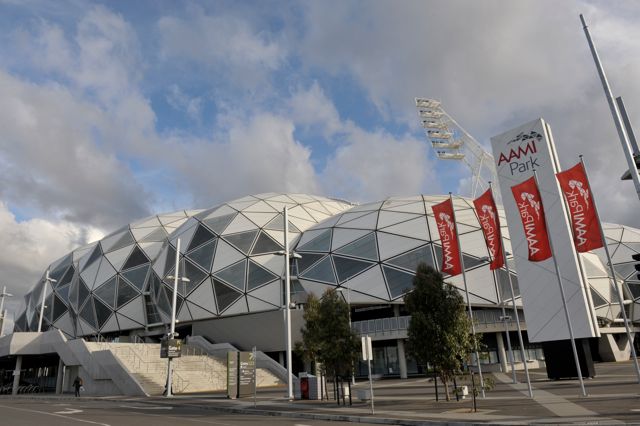 Mr. Hideaki Omura, the Governor of Aichi Prefecture of Japan, was on his second day of visit to Victoria, the sister state of Aichi Prefecture. He had a tour at AAMI Park (The Melbourne Rectangular Stadium) on 11 July.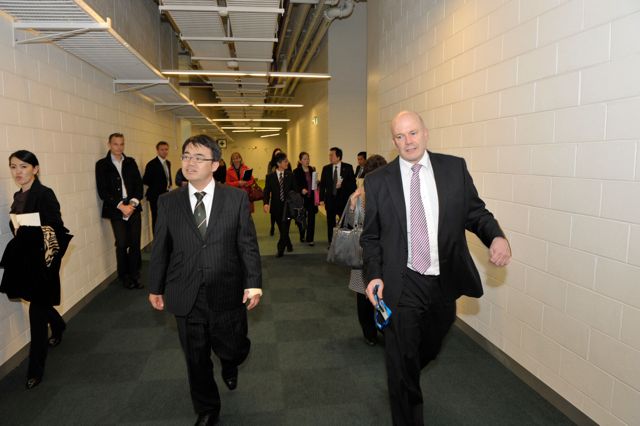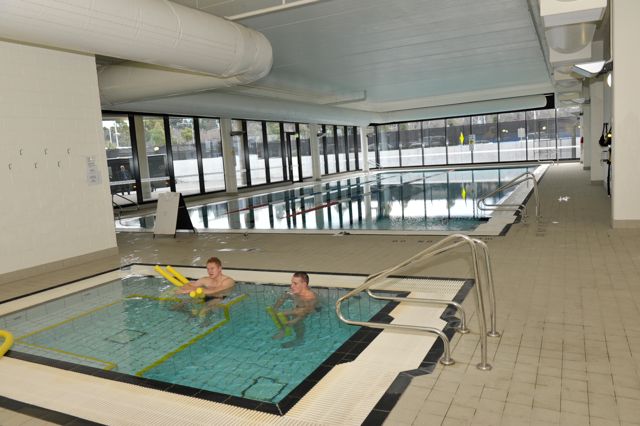 AAMI Park is the outdoor sports stadium in inner Melbourne that holds sporting events such as AFL and soccer matches. The person in charge of the stadium first showed Governor Ohmura the swimming pool and gym where the players have their training. Since Governor Ohmura played American football (gridiron football) during his university days, he curiously touched the lawn to see how it might feel like as they moved on to the pitch where "WELCOME GOVERNOR OHMURA" is written on the LED display. Governor Ohmura exchanged gifts and had photos with Melbourne Storm, the Australian professional rugby league club based in Melbourne.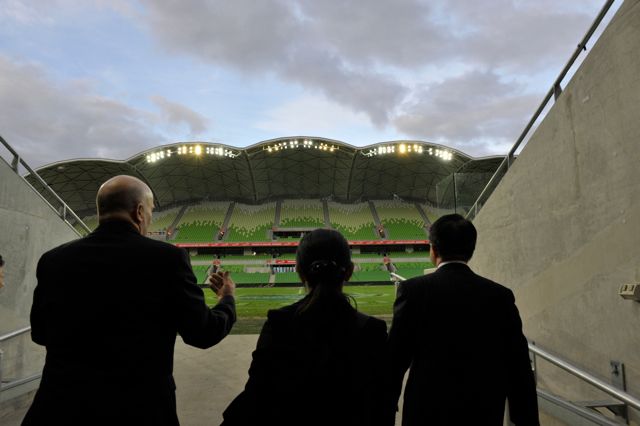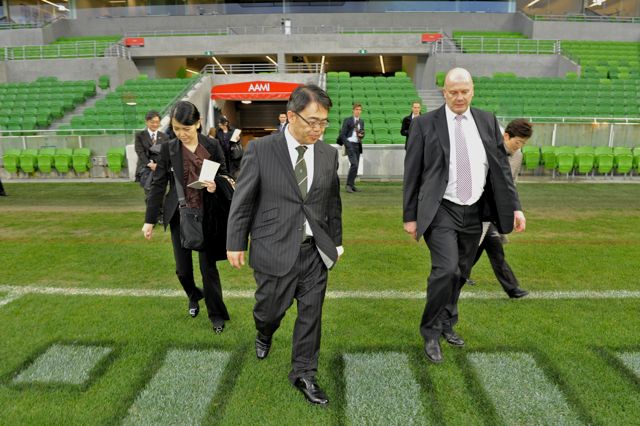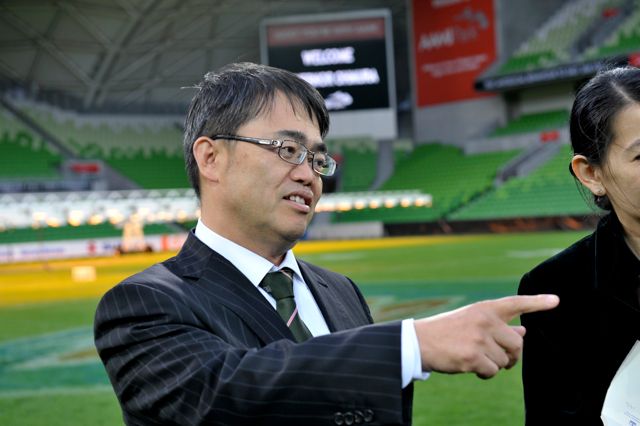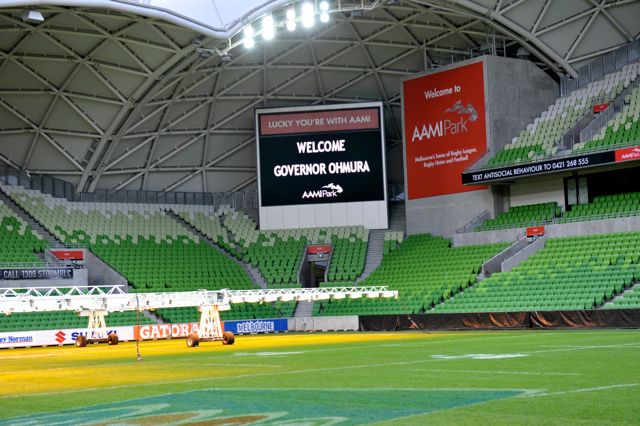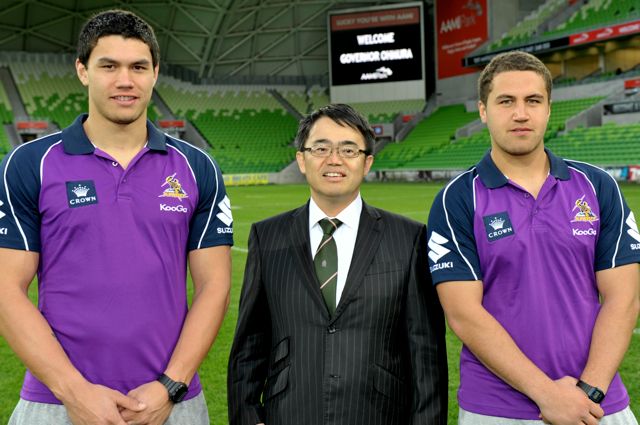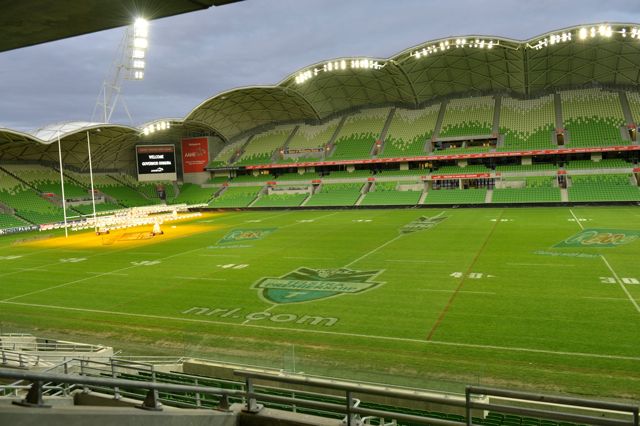 A welcome session was held for Governor Ohmura at the Consulate-General of Japan, Melbourne. Around 60 guests, including the senates of Victoria, representatives and correspondences from Japanese and Victorian companies attended the session that night. Consul-General Hidenobu Sobashima started the night with opening remarks, saying Governor Ohmura's visit helped gather the support of all the guests. He is certain this is the great opportunity to consolidate and further develop the Aichi-Victoria and Australia-Japan relationships.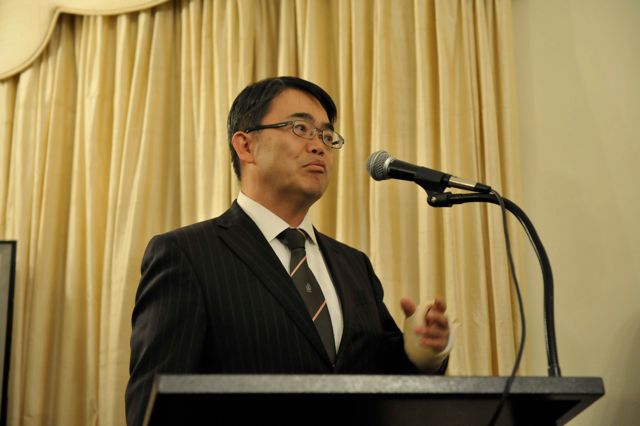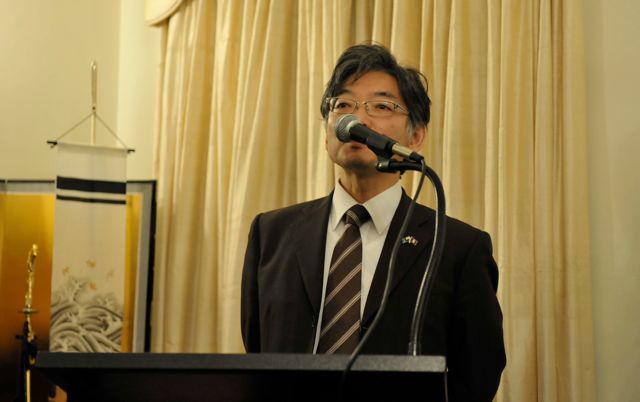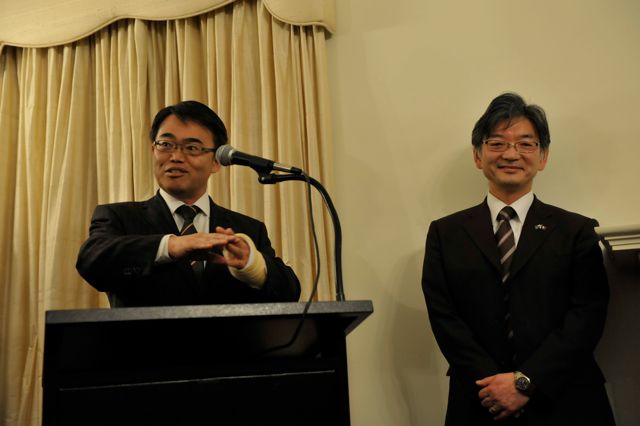 Governor Ohmura warmed the hearts of the guests with his opening remarks. He told everyone that Consul-General Hidenobu Sobashima is a close family friend because they were living in the same apartment building 20 years ago. There are many Aichi corporates in Melbourne, and he believes that the business bond between Aichi and Melbourne is strong. The Governor would like to consolidate and further develop the Aichi-Victoria relationship, especially the cultural exchange between the younger generation, such as the high school and university students.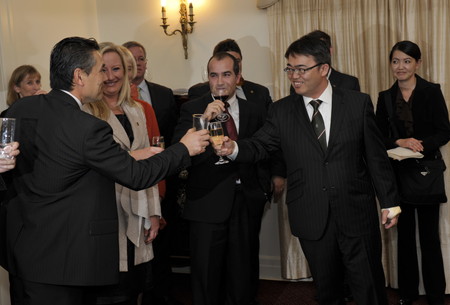 Governor Ohmura had a good conversation with the guests and representatives regarding produce, industry and tourism.
Story and photo: Masatoshi Sato
Tweet